Mark takes his profession very seriously although he will admit that he does has a flair for the media. He will often say he has crossed over from covert to overt. " It's a hard balance at times" he says " because aside from being the best PI I can, I also look to create awareness for Duchenne Muscular Dystrophy"
Over the years Hollywood keeps calling and Mark keeps answering. Recently in 2019 he made an appearance on " Evil Genius's" that appeared on the Viceland network. He also spent a brief time on the set of 60 Days In on A&E.
Currently, in between his case load and charitable events, he's the executive producer of a made for cable television show based on one of his high profile criminal cases.
2016 History Channel "never aired" TV pilot 
Aside from being a very busy Private Investigator Mark W. Chauppetta is also the Executive Director of the Wheelchair Strong Foundation. The Wheelchair Strong Foundation is dedicated to raising money through entertainment for Duchenne Muscular Dystrophy a disease that his twin sons Troy and Andrew suffer from.
 Click logo below to visit website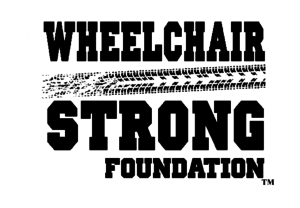 Click the picture below to buy the book.